💻-🖥️-📱 Setup a Tor Browser
| TYPE | AUDIENCE | PRIORITY | COMPLEXITY | EFFORT | COST | UPDATED |
| --- | --- | --- | --- | --- | --- | --- |
| Preparation | 🧑 | | | | | 2021-08-08 |
Last updated on : 2021-06-28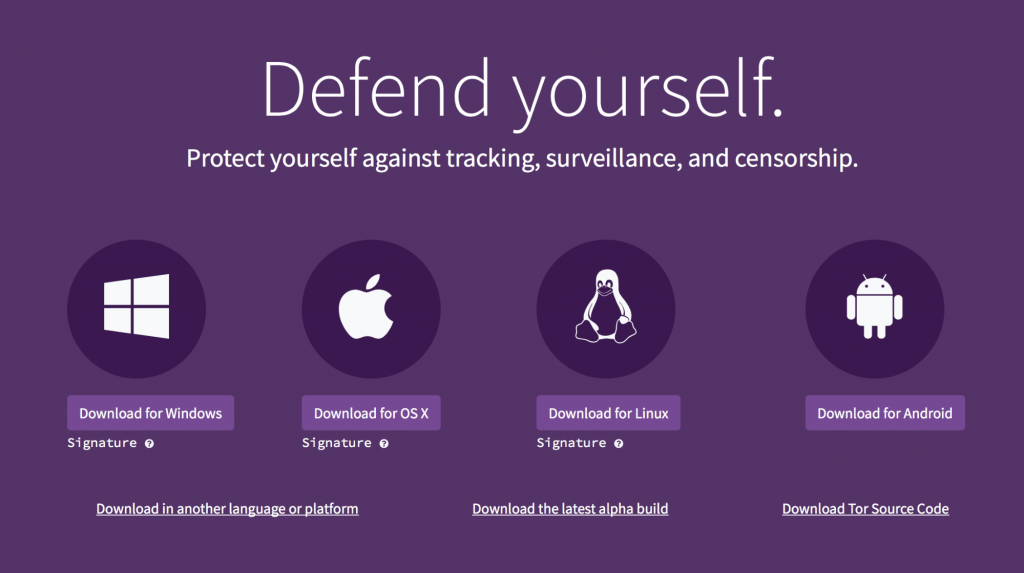 Rationale
Every point your internet traffic moves through is a potential point where your data and activity could be intercepted. To protect your internet traffic against snooping, you can use the TOR browser which encrypts your traffic and sends it over an alternative network of nodes before reaching the site you want to visit. This is one of the steps you can take to protect your identity online, and avoid your data being intercepted.
Instructions
What you should know
TOR works by taking your internet traffic and sending it over an alternative network. So instead of using your standard browser, you will need to install a TOR capable browser so your traffic isn't sent over the standard internet.
This alternative network of nodes is wonderful to protect your identity, it however also considerably slows down your internet traffic.
Since TOR can be used anonymously, it is also often used for malicious purposes. This doesn't directly effect you or put you at risk, but it does mean that certain sites will not allow traffic from TOR. You will also see a lot more CAPTCHAs. This extra inconvenience may be worth the added security.
Your ISP may also flag your usage as suspicious if you use TOR. While they cannot see WHAT you are doing with TOR, they can still see THAT you are using the TOR network. So if you need to obscure that fact, consider first connecting to a VPN service, and then using the TOR capable browser.
Remember that, by default, only your activity through the TOR browser is protected, it DOES NOT protect your other app activity. So for example, to access Facebook over TOR, your should NOT use the Facebook app, but instead connect to facebook.com through the TOR browser. Note that it's possible to make apps use TOR, but that won't be covered here.
What you should prepare
There are two options for TOR-capable browsers:
The TOR Browser - the official TOR Browser by the same team that builds the software for the network of nodes.
Brave Browser - a privacy-first browser which also has a TOR mode.
Which one should you choose? We suggest that if you make Brave your default browser as suggested in 💻-🖥️-📱 Choose Firefox or Brave, then the convenience of the built-in TOR mode might make it the right choice for you.
If you however want to have absolute separation between your 'regular' browser, and your TOR browsing, then we would suggesting installing the TOR browser.
A final aspect to consider is that Brave displays pages similar to Google Chrome and MS Edge - the use the same underlying engine - where the TOR Browser is built on top of Firefox and thus displays pages similar to Mozilla Firefox. Site compatibility is slightly better with the Brave than the TOR Browser.
Based on the above, choose which of the TOR-capable browsers is right for you.
What you should do
1. Install a TOR capable Browser
Both browser options are available for Windows / Mac / Linux or Android. iOS currently does not support either TOR browsing options.
Based on which browser you've decided to use, either:
2. Connect to a site over TOR
Now that you've installed a TOR-capable browser, follow the steps in 💻-🖥️-📱 Browse over the TOR Network to use TOR.