📱 Uninstall Unused Apps
| TYPE | AUDIENCE | PRIORITY | COMPLEXITY | EFFORT | COST | UPDATED |
| --- | --- | --- | --- | --- | --- | --- |
| Preparation | 🧑 | ⭐⭐⭐⭐ | ⭐ | 🧑 | 🆓 | 2021-06-11 |
Rationale
Since apps sometimes have access to your data, even when you are not actively using them, as a precaution, you should remove any apps which you don't use.
Instructions
What you should do
1. Remove unused apps from your list of apps
On 🤖 ANDROID:
1. Open Settings.
2. Select Apps & Notifications > See all apps
3. Select the app you wish to uninstall.
4. Select Uninstall.
5. Confirm you want to uninstall the app.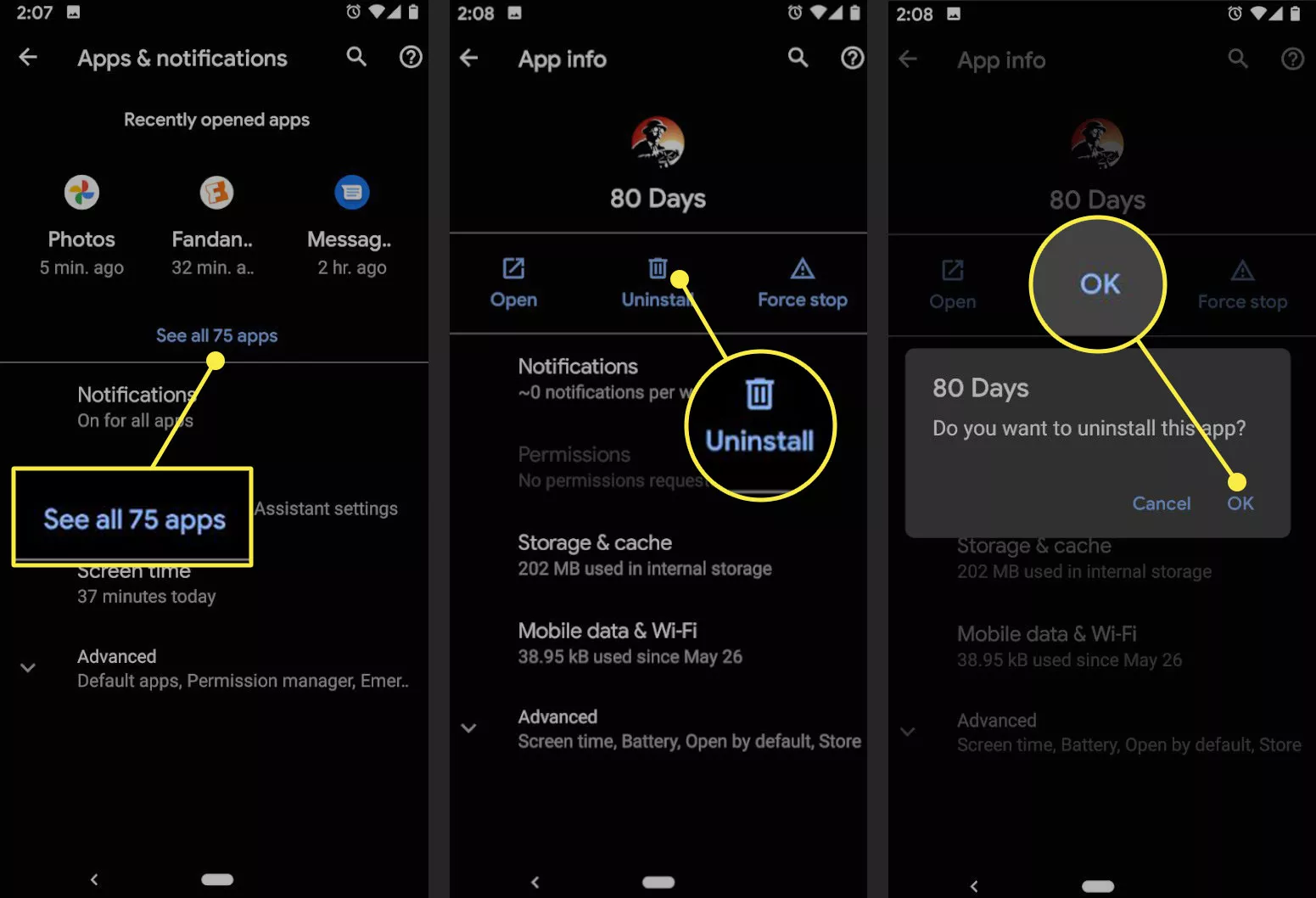 On 🍏 iOS:
1. Tap and hold your home screen until you see the apps wiggle
2. Tap on the app you wish to delete
3. Tap Remove App
4. Tap Delete App
5. Tap Delete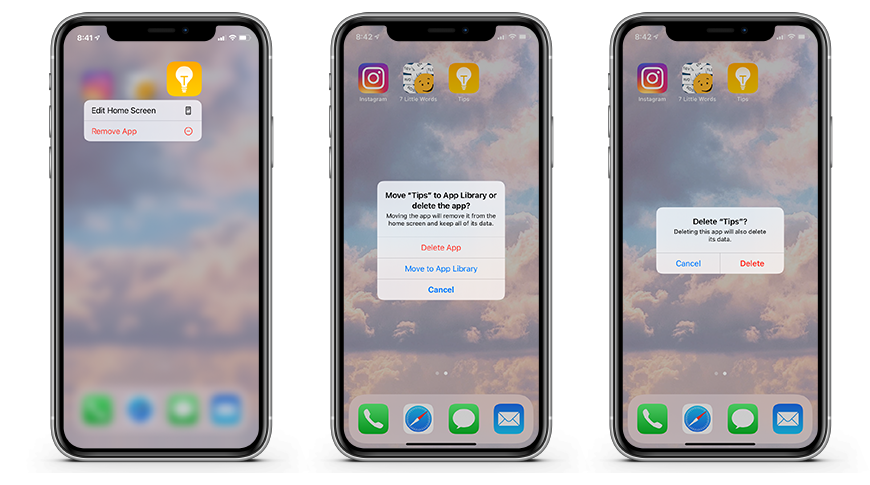 Sources : LifeWire, AppleInsider