📱 Avoid Calling over Mobile or Landlines
| TYPE | AUDIENCE | PRIORITY | COMPLEXITY | EFFORT | COST | UPDATED |
| --- | --- | --- | --- | --- | --- | --- |
| Conduct | 🧑 | ⭐⭐⭐⭐⭐ | ⭐ | 🧑 | 🆓 | 2021-06-12 |
Rationale
Phone calls are insecure and can be listened in on. We should use secure channels instead.
advanced details 👩‍💻 : There are various methods by which calls can be listened in on and recorded. This applies to both calls made over landlines or mobile phone networks. Calls from a mobile number are also dependent on your SIM card - so if your telco registers another SIM with your number and hands it to somebody else (for example someone pretending to be you), then suddenly they and not you will receive the calls intended for you, and they can make more believable calls pretending to be you, cause it would be coming from "your number". Phone calls are also not End-to-End Encrypted (E2EE). This means that anybody who has access to the network infrastructure and systems which carry your calls, they could be listening in and recording your phone calls.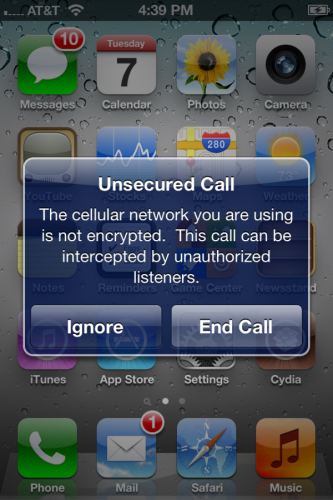 Instructions
What you should know
E2EE is short for End-to-End Encrypted, and it means that only the people on the devices who are on the call can listen to what's being said. Anyone who tried to listen to the calls while it travels through the network would only "hear" digital noise.
What you should do
1. Where possible, avoid using mobile networks or landlines for voice calls
It isn't always feasible to use E2EE apps like Signal for all your phone calls. But if you receive a phone call:
Ask the person on the other end if they have one of the apps installed which support voice calls over E2EE. If so, then restart the call over a secure app.
If it's not possible to restart the call with a secure app, then do not discuss anything sensitive.
2. Learn which Apps support E2EE for voice calls
Read the guide to 📱 Voice Calls over E2EE Apps, so you know which apps you can trust your calls to, and when to suggest switching to a more secure channel.